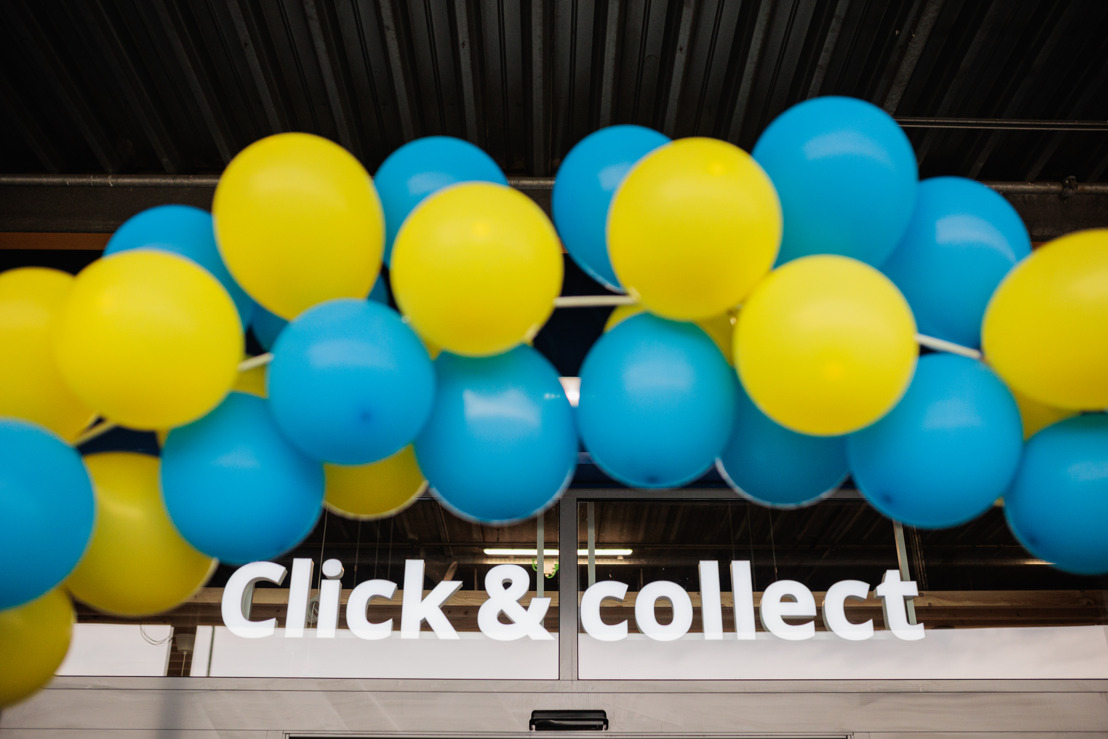 IKEA Arlon expands and opens new Click & Collect area   
Arlon, 14 July 2023 - The new extension dedicated to Click & Collect and home deliveries at IKEA Arlon has been completed. It meets customers' ever-growing demand for online shopping. With this investment of over €5 million, IKEA Belgium continues to invest sustainably in the Arlon and Luxembourg region. The extension also aims to improve the working environment for its co-workers and delivery partners. 
Better ergonomics for co-workers
Consumer habits are changing, and more and more purchases are being made online, or by home delivery. In fiscal year 2022, almost 10% of IKEA Arlon purchases were placed online and current figures for 2023 show that this trend is only set to increase. With this expansion, IKEA Arlon is therefore meeting the needs of its customers in the Arlon and Luxembourg region by significantly improving their omnichannel experience, while retaining a unique in-store shopping experience.
The extension and improvement of the Click & Collect area provides a more comfortable and functional environment for customer pick-up. The configuration of the new extension includes a parking area specially dedicated to easier loading of purchases into customers' vehicles.
The extension has been ergonomically designed to facilitate co-workers' working conditions. The creation of more spaces at eye-level and an external canopy now offers optimum comfort when preparing, loading and dispatching orders.
Investing in the Arlon and Luxembourg region
This is the second extension to the store, which was already expanded in 2015. With this investment of over €5 million, IKEA Arlon is not only making a major economic investment, but also a significant one for the future of the store.
"This new extension is a key step in our commitment to our customers, our team and the Luxembourg region. We're proud to be able to offer an enhanced omnichannel experience, while creating an ergonomic working environment for our staff." - Christopher Burman, Market Manager Arlon
The extension is part of a continuous improvement plan for the store. Last year a new payment system 'Scan & Go' was introduced to allow customers a fast and easy checkout experience.
Reducing the ecological footprint
The extension incorporates sustainable elements to reduce environmental impact. Particular attention has been paid to lighting, with lights that switch on by zone, enabling a more efficient use of energy. 100% of the electricity used by IKEA Arlon is renewable, 30% of which is generated by solar panels installed on the roof. The store incorporates responsible and sustainable waste management, recycling 86% of the waste generated. IKEA Arlon also recently invested €1 million in a new refrigeration system that is much more environmentally friendly.
IKEA Arlon in figures
350 co-workers.
11.7% of online purchases in 2023.
934,000 visitors in fiscal year 2022 and already 793,000 visitors on June 30 for 2023.
60% Luxembourg customers and 40% Belgian customers.