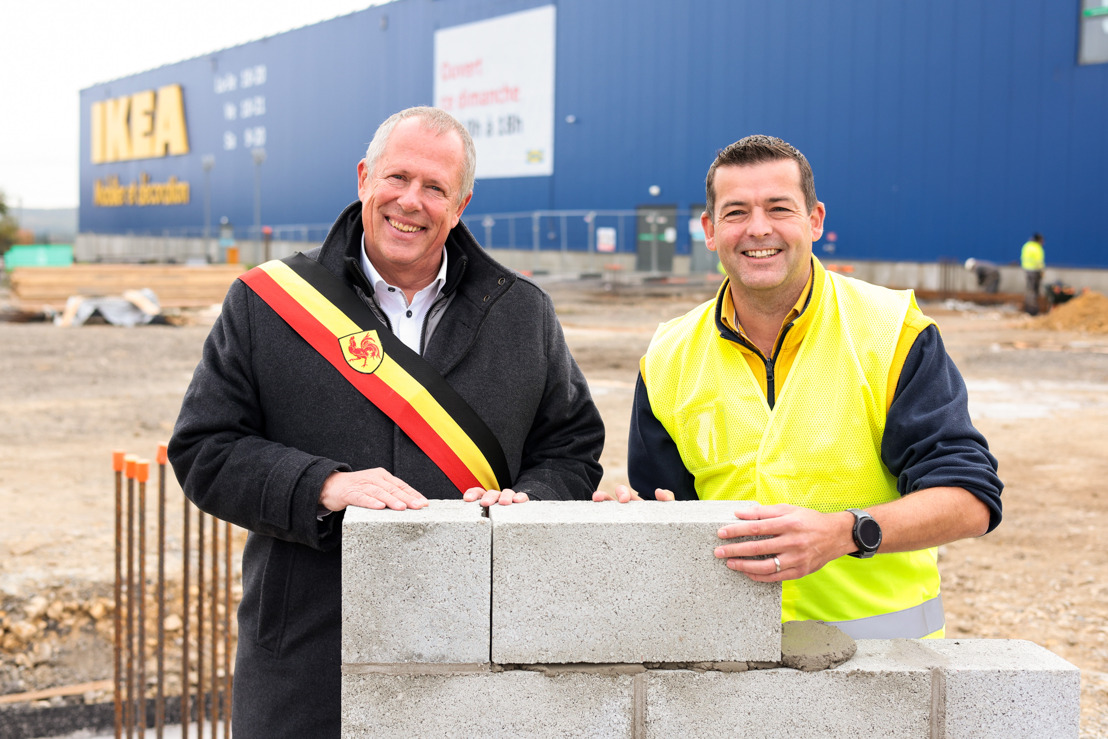 IKEA Arlon expands in order to better serve customers online
Arlon, 12 October 2022 – Today, construction works were officially kicked off at IKEA Arlon, in the presence of mayor Vincent Magnus (Arlon 2030). The store's logistics facilities will be expanded, in order to meet the increasing demand from customers in Belgium and Luxemburg for home deliveries or 'Click & Collect' services.
Vincent Magnus and Chris Burman, Market Manager IKEA Arlon, laid the first stone together for the occasion. All in all, it involves a total investment of more than €5 million. The extension will be fully operational by spring 2023. The expansion is part of IKEA Belgium's broader ambition to continue investing in its stores, with the aim of improving the everyday life of both co-workers at work and customers at home.
Contact us for more information:
IKEA Belgium Press Office
+32 2 709 15 19
About IKEA Belgium
IKEA offers a wide range of well-designed, functional home furnishing products at prices so low that as many people as possible will be able to afford them. IKEA was founded in Sweden in 1943 and there are now 374 IKEA stores in 30 different countries. 158,000 IKEA co-workers around the world are committed to improving the lives of the many people. Taking care of people and the environment is a core part of our business idea. IKEA consistently supports initiatives aimed at helping children and the environment. Having first arrived in Belgium in 1984, IKEA now has eight stores in the country: in Anderlecht, Arlon, Ghent, Liège, Wilrijk, Zaventem, Hasselt and Mons. Since 2018, the IKEA Belgium products are also available online at IKEA.be. IKEA currently has over 4,480 co-workers in Belgium.