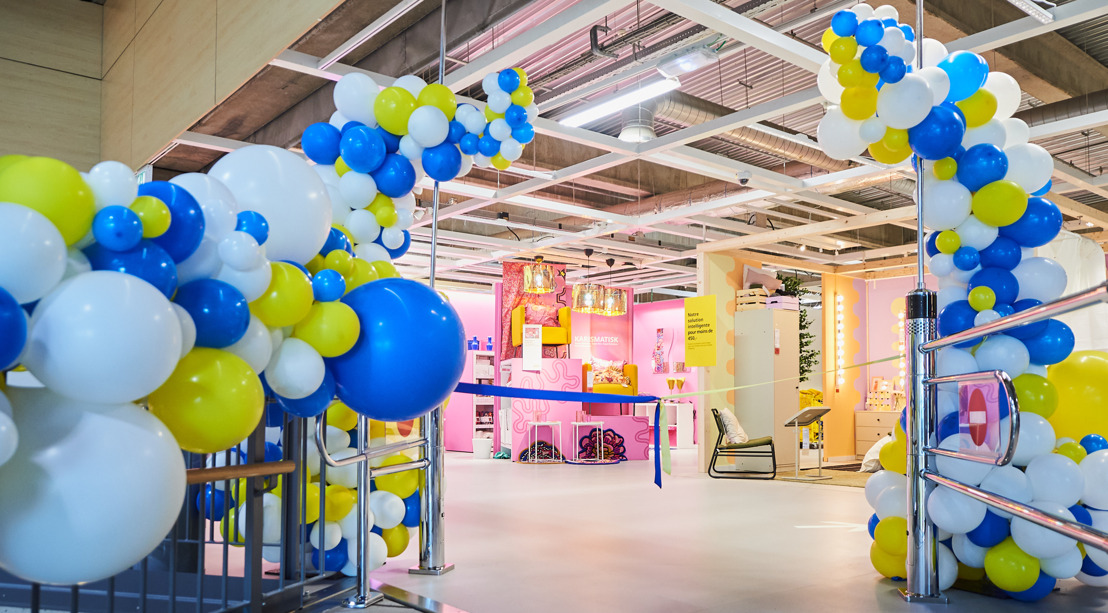 IKEA Arlon - Opening new showroom
Arlon, 15 September 2021 - The IKEA Arlon showroom got a whole new look to respond the best way possible to the needs and dreams of their diverse customer base and inspire them to live a better sustainable life at home.
​
​High resolution images are available in the IKEA Media Gallery.
WHY A NEW SHOWROOM?
​
​The IKEA Arlon store, being located in the province of Luxembourg in Belgium, near France and the country Luxembourg results in an extremely diverse population of the market. The lifestyles and incomes of the communities are different, and this needs to be reflected in the store – because one size does not fit all.
With the new showroom, IKEA Arlon wants to become an inspirational store that reflects the local market and the modern world and help the many people feel good at home. For more info about the IKEA Arlon store and ambitions, have a look at this link.
LIFE AT HOME INSIGHTS FOR IKEA ARLON
To make sure the showroom responds as much as possible to the needs of the diverse customer base, IKEA Arlon organized a survey amongst their customers about their habits at home and their needs for a better life at home. You can discover the most interesting 'life at home' insights and needs of the local community in the infographic below.
The fitting solutions and home interior inspiration, as well as the sustainable and technological innovations (when walking through the different roomsets you will hear realistic homely sounds like children playing, cluttering pots in the kitchen,...) these you can discover in the new showroom of the IKEA Arlon store.
A festive opening weekend is being organized the 18th & 19th of September.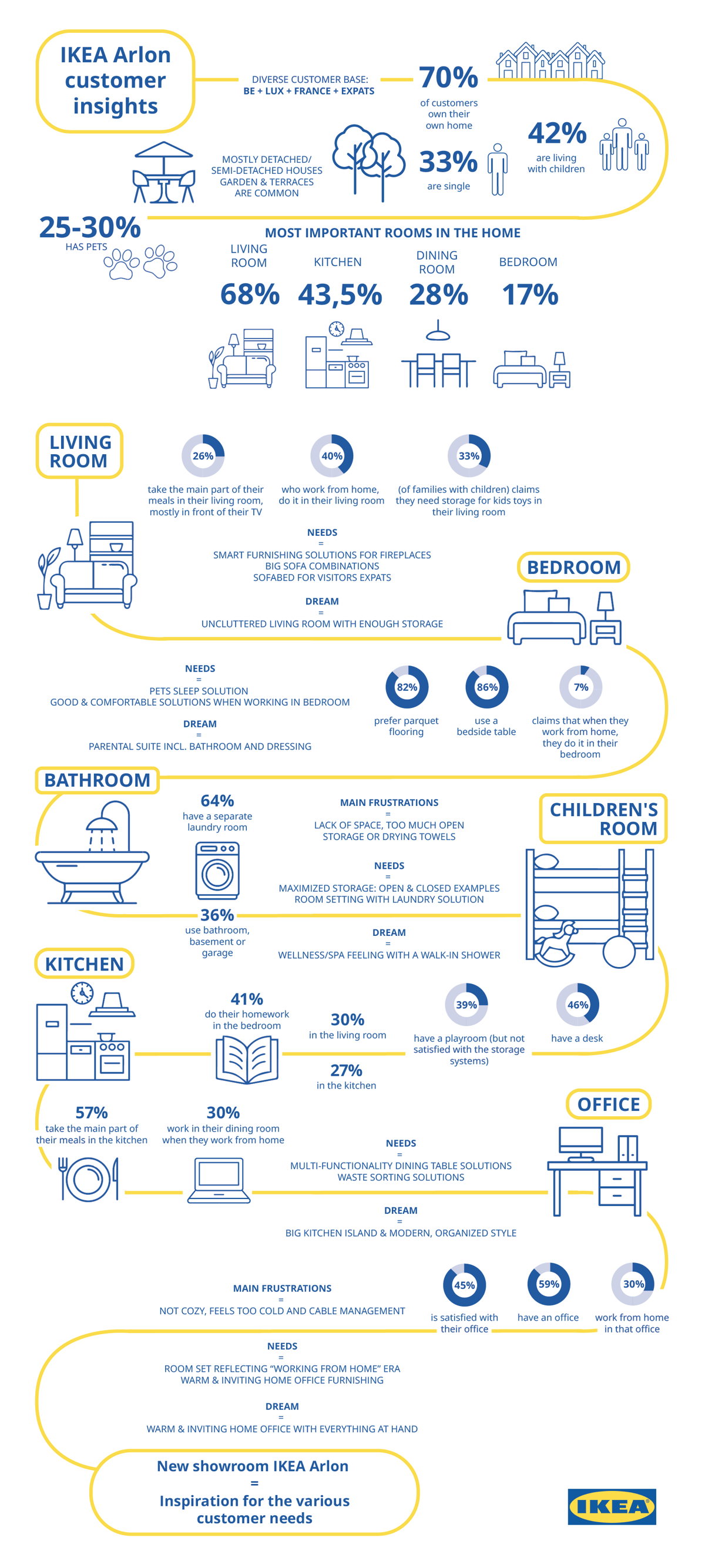 ---
IKEA ARLON
​Sterpenich
​Rue de Grass 100
​6700 Arlon
---
For more information, please reach out to:
​IKEA Belgium press service:
​[email protected]
​+32 2 709 15 19
---